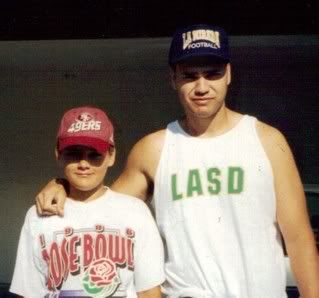 Ben and Gabe (our nephew thats in the post below playing with the kids), We still live in an apartment then (10 yrs ago). I believe we were leaving to go to Disneyland. I cropped the pic because ben was joking around and you could see his gun. JUST TRY and take a gun into Disneyland now.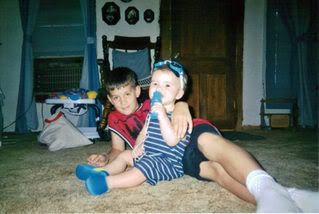 Cody and Thomas in MT Veiw. 4th of July hoilday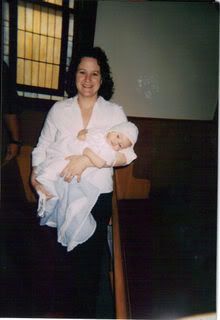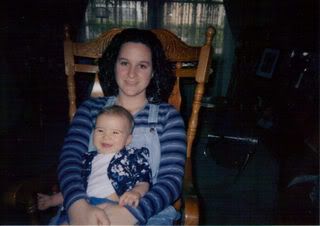 Me with Matthew up top and Me with Cody below. Notice i cut my hair each time i had a kid. i'll have to find on of me and kaitlen.