I have to show you Cody's room. This is back when we started on it and we really haven't done much more to it than that, lol but it's an under water shark theme.
Real shark in a bottle. (byproduct of the fishing industry)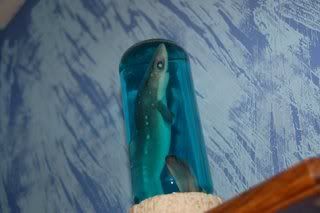 Shark bedding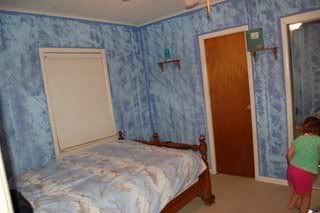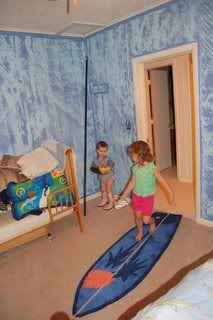 the toddler bed is no longer in there. He now has his desk and computer in there.
I have fishing net and stuff to hot glue on it. It'll be pretty cool when i'm done with it.