Today before Ben went to work I told him he better pull her tooth, that it's ready and she has a cleaning tomorrow and the dentist might pull it. He tried a little to pull it but said no it wasn't ready. So he leaves to work and at 2 K comes running over that he tooth is almost out. She was pushing it with her tongue. So i call Ben and told him I'd meet him at his work after I picked up the kids. LOL. poor Ben. He has been the tooth puller for Thomas and Cody and almost missed Kaitlens first tooth.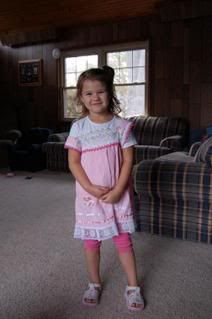 Here is Kaitlen before we left.
We met up with Daddy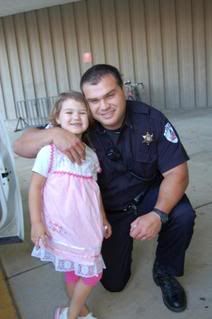 and he pulled her tooth.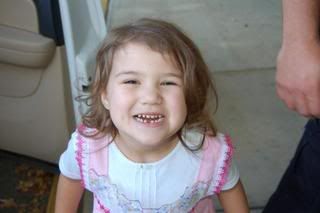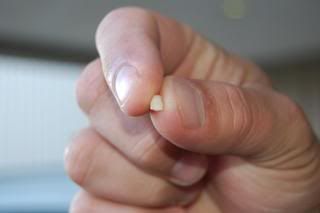 So tonight the tooth fairy will leave 4 shiny quarters for Kaitlen.