Anxiously waited for the swearing in ceremony while texting back and forth with Tina.
Senator Kennedy is there?
Bush senior can hardly walk, how sad.
What a bow..
Then the moment came and Obama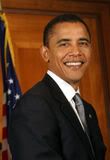 jumped the gun and then the other guy (whats his name) messed up and said it wrong.
Fast forward to lunch.... Two Senators pass out... Byrd and Kennedy..... then as the facts get worked out..... Kennedy suffered a seizure and Byrd was fine and had ended up leaving after Kennedy had his seizure. Fast forward to picking up the kids. I got kids 1,2 and 3 and on our way to get kid 4 and kid 5 pukes all over her car seat and herself. We still have 30 minutes before we'll be home. fast forward again to about 10 minutes from home and she REALLY pukes!!!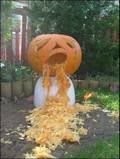 Ok, now lets rewind to Sunday, Thomas starts puking by mid afternoon and stays home from school on Monday so it's really no surprise Abigail caught it and for those with multiple kids you know once the first kid starts puking it's already to LATE they've all been infected.........
abbie is one the couch after having a bath after her 3rd episode.... she needs to fall asleep. Poor baby.